A TTSGI Regional Meeting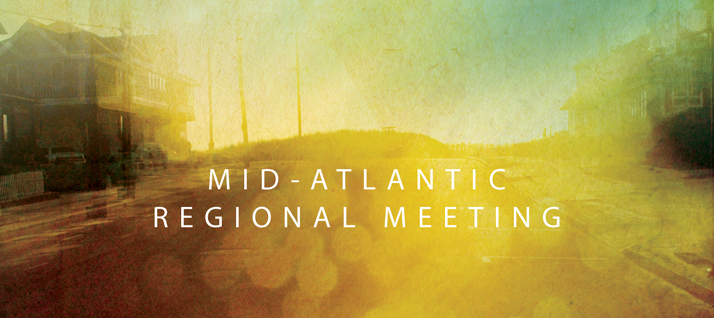 While the TTSGI Annual Conference is the largest event held each year, one of the valuable benefits of being a member of TTSGI are the regional gatherings that take place throughout the year across the United States and Canada. Below is a summary from the last Mid-Atlantic Regional Meeting. Please check out the Events page on this website to see when and where the regional gatherings are being held. If you don't see one in your area and would like to host please contact your Regional Coordinator using the website's Contact Us form.
Mid-Atlantic Regional Meeting
by Michael, twin to Howard
The Mid-Atlantic Region of Twinless Twins met in Frederick, MD on Saturday, October 24. I only wish that all of you could have been there to experience, first-hand, this beautiful day in Frederick and the healing that took place as Twinless twins came together and experienced love, support, encouragement and hope. We gave this weekend to ourselves, as twins, to help us on our path toward healing.
Among the 14 twins that attended, we welcomed four new Twinless twins. A special thank you goes to Sandy, twin to Jim who lovingly supports us in so many ways, Jennifer, twin to Ellen, who volunteers to put our roster together for our meetings and to Ruth, twin to Rollyn, who volunteers to facilitate many of our meetings.
We held our morning meeting in the conference room of the Hampton Inn and began by introducing ourselves, sharing experiences from the 2015 National Conference in Nashville, TN and sharing plans for the 2016 National Conference to be held in Detroit. After a short break, with our chairs in a circle, we shared about our twin loss. Ruth, twin to Rollyn, introduced the group sharing and facilitated the group discussion. In that circle, we opened our hearts and shared while being surrounded by the comfort and support of other Twinless twins. Our motto, "healing by helping others" was witnessed by those in the circle. Four new Twinless twins each received a special "Angel of Remembrance" as a reminder of the weekend and as a reminder that they do not walk alone.
Then we held our candle-lighting, and read "We Remember Them" by Sylvan Kamens & Rabbi Jack Riemer
"At the rising of the sun and at its going down, We remember them.
At the blowing of the wind and in the chill of winter, We remember them.
At the opening of the buds and in the rebirth of spring, We remember them.
At the blueness of the skies and in the warmth of summer, We remember them.
At the rustling of the leaves and in the beauty of autumn, We remember them.
At the beginning of the year and when it ends, We remember them.
As long as we live, they too will live, for they are now a part of us as we remember them.
When we are weary and in need of strength, We remember them.
When we are lost and sick at heart, We remember them.
When we have joy we crave to share, We remember them.
When we have decisions that are difficult to make, We remember them.
When we have achievements that are based on theirs, We remember them.
As long as we live, they too will live, for they are now a part of us as, We remember them"
After our meeting, we went to a restaurant in Frederick and enjoyed being together and getting to know each other and the supporting guests who joined many of the new twins. What seemed like such a short time, had come to an end, but the time we spent together on that Saturday will always be remembered by the photos we still share from our meeting and the memories we carry with us.
We hope that if you have never had the opportunity to come to a regional meeting you will join us at our spring meeting in Frederick, MD. You will leave knowing that you have found a place of hope and will never walk alone.